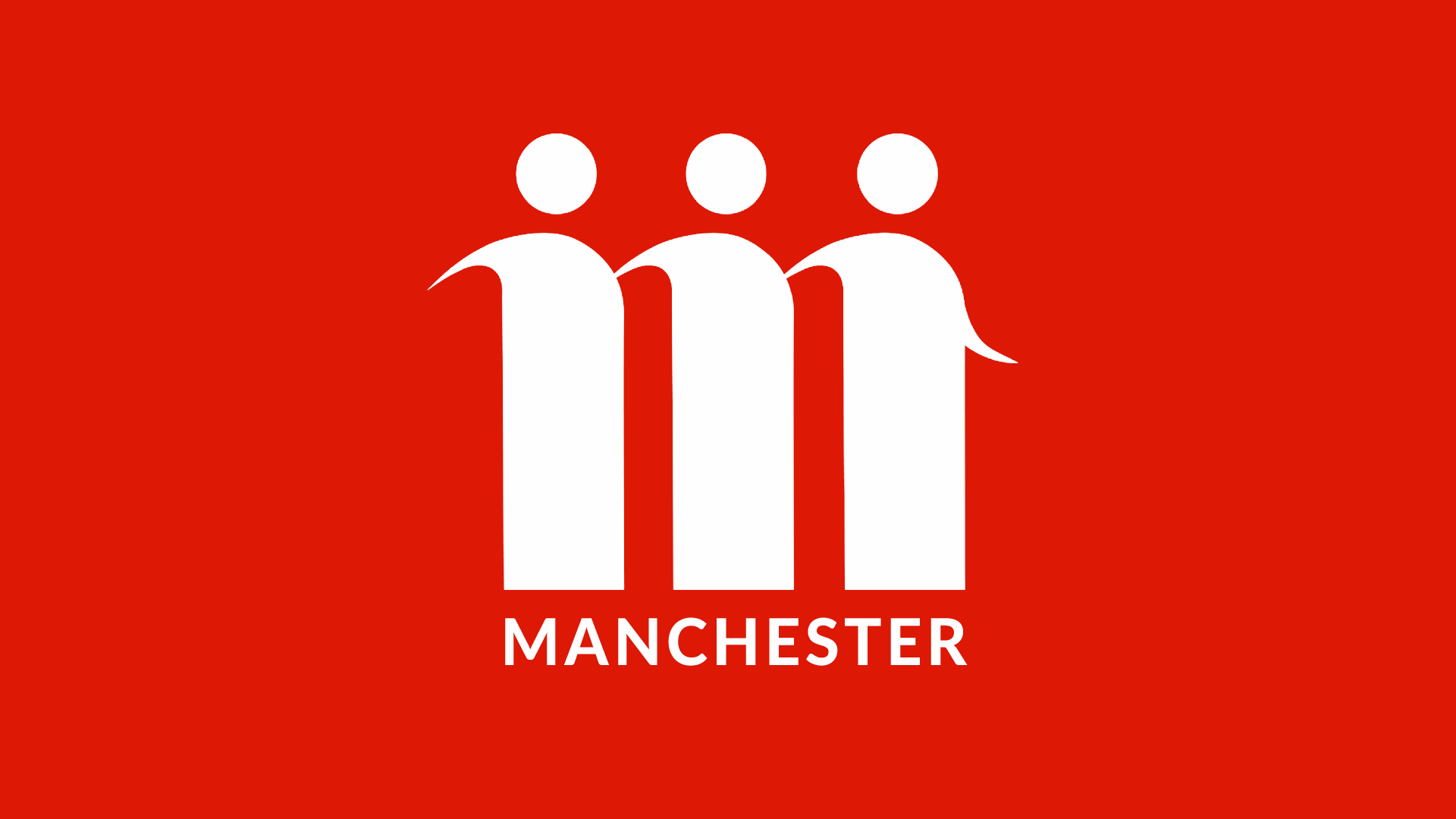 Re-Branding of the great city of Manchester. As a team, we also created a new system to encourage tourism in the city. A character named Chester was created and used as a virtual guide within the city. I was charged with developing the brand image, graphics, and also helped research new ways of inciting people to visit the city. For this project, I also filmed and edited a short video which would be used to promote the city and the new tourism concept (Chester) on social media.

The logo itself is inspired of how three good friends are having a good time, one arm over the shoulders of the other. We wanted to transform Manchester into a very friendly and social place. 
In the video Malachi explains the concept behind the "pin". We created a way for tourists and total strangers to make friends and thus have great experiences within the city of Manchester.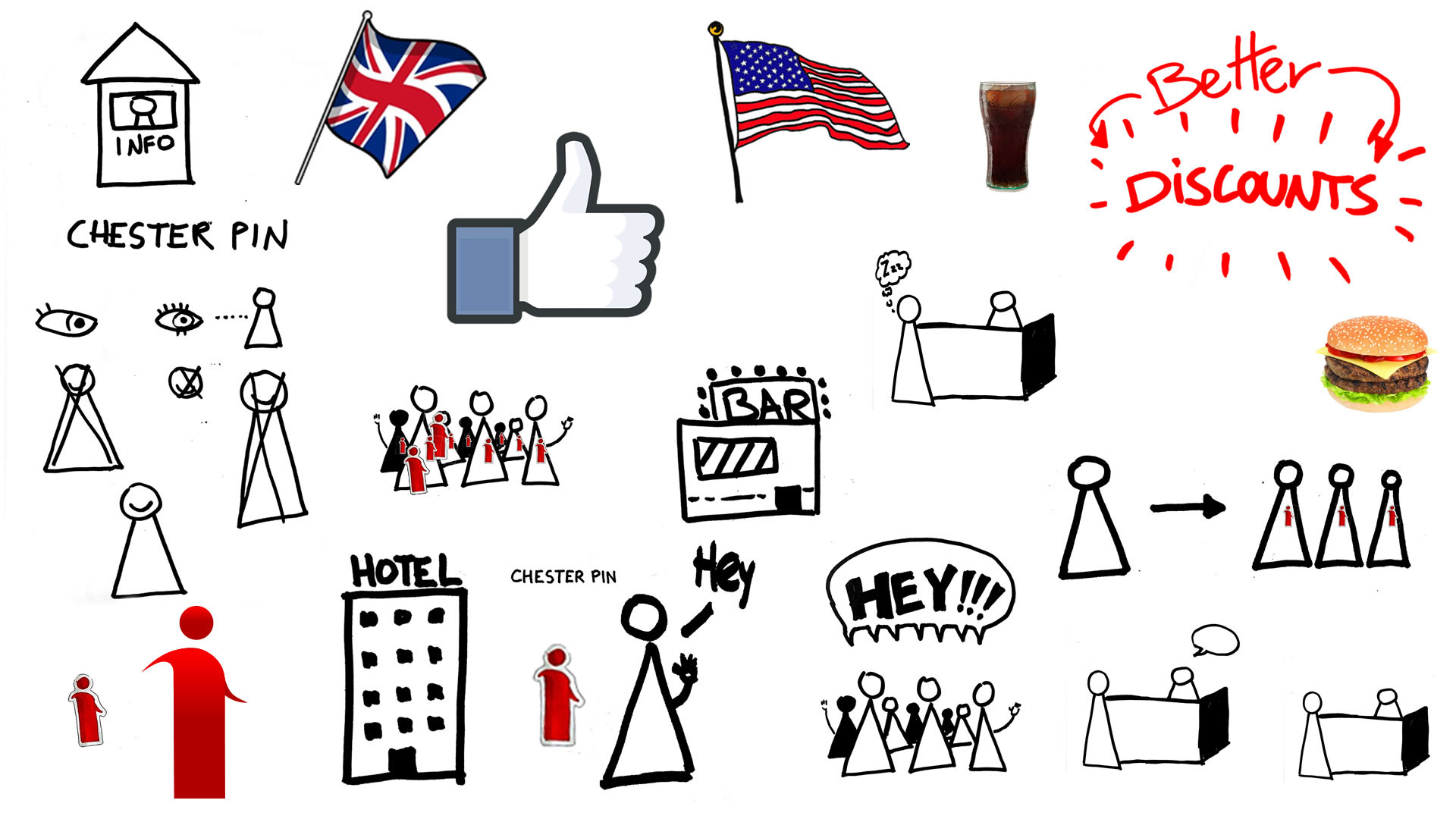 These are all the elements used in the video. Most of them are hand drawn by me and a few are internet resources (flags, burger, soda, like button)
This is the evolution of the logo, from basic idea to the final version.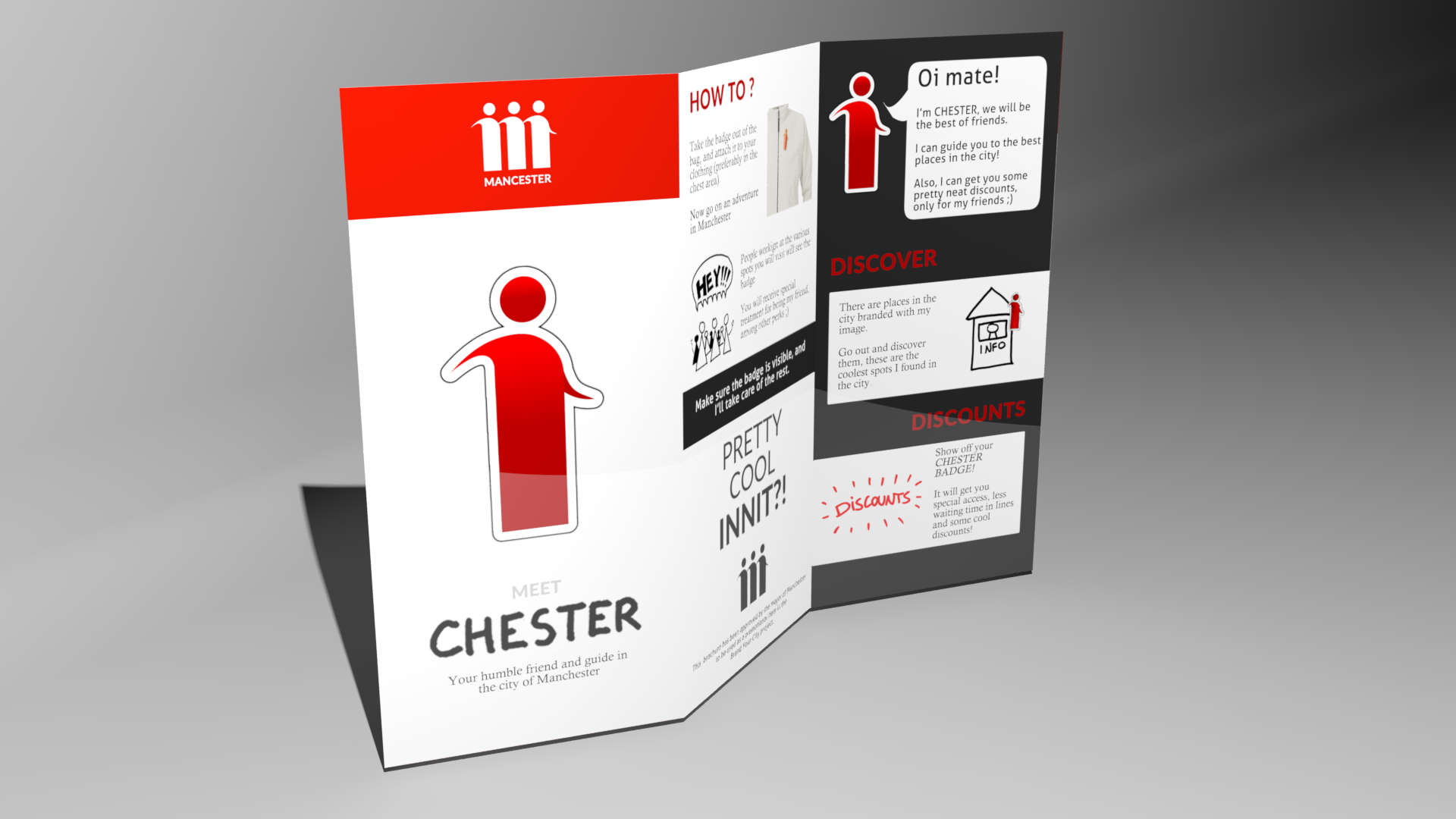 This is a brochure with information about the system (Chester).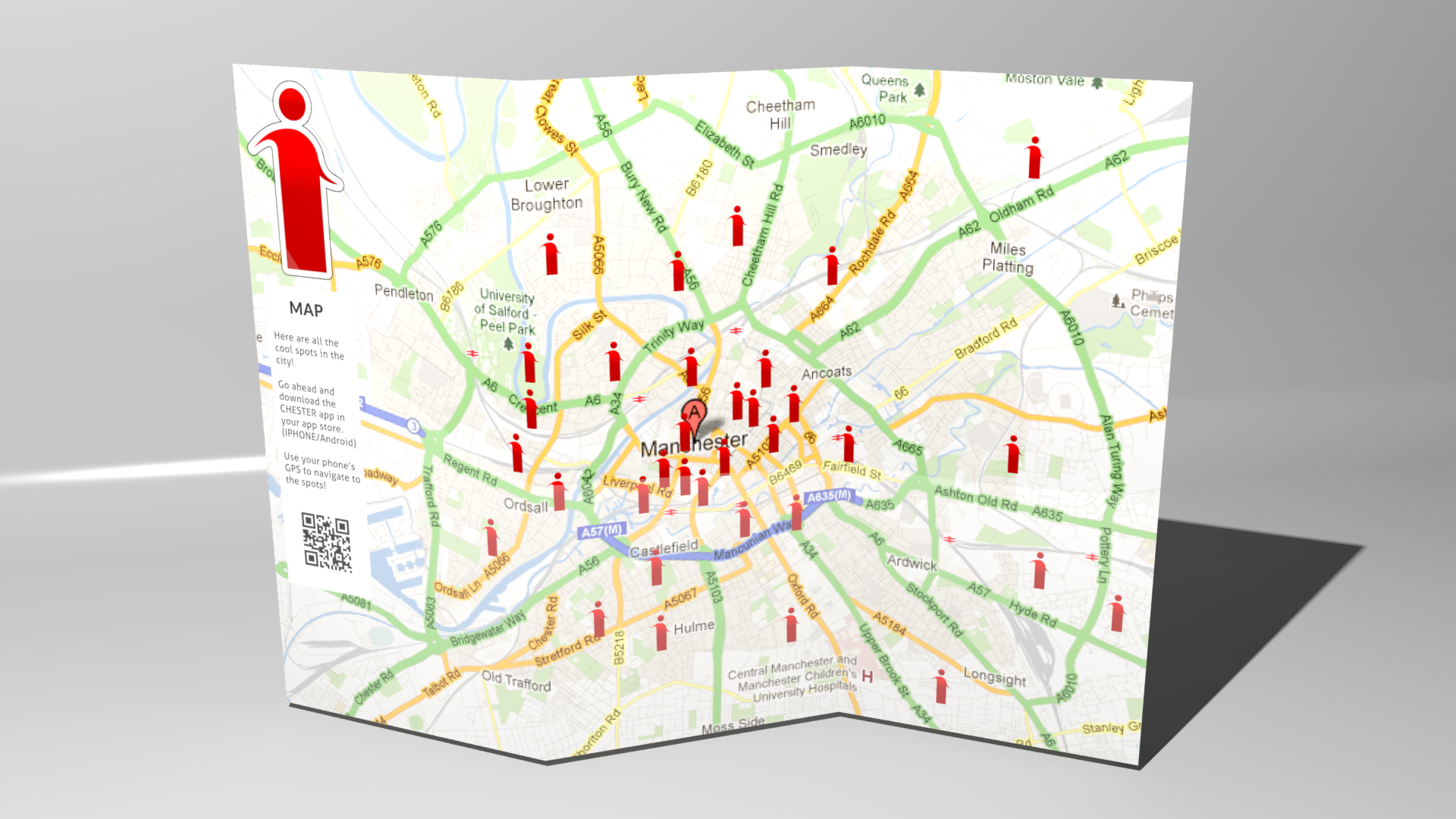 This map shows where there are businesses or museums who adhere to the pin system.