See the website live at:
http://sensorwake.com

Shop page - I designed the shop page in an efficient manner, allowing the user to quickly & intuitively find the information they are looking for.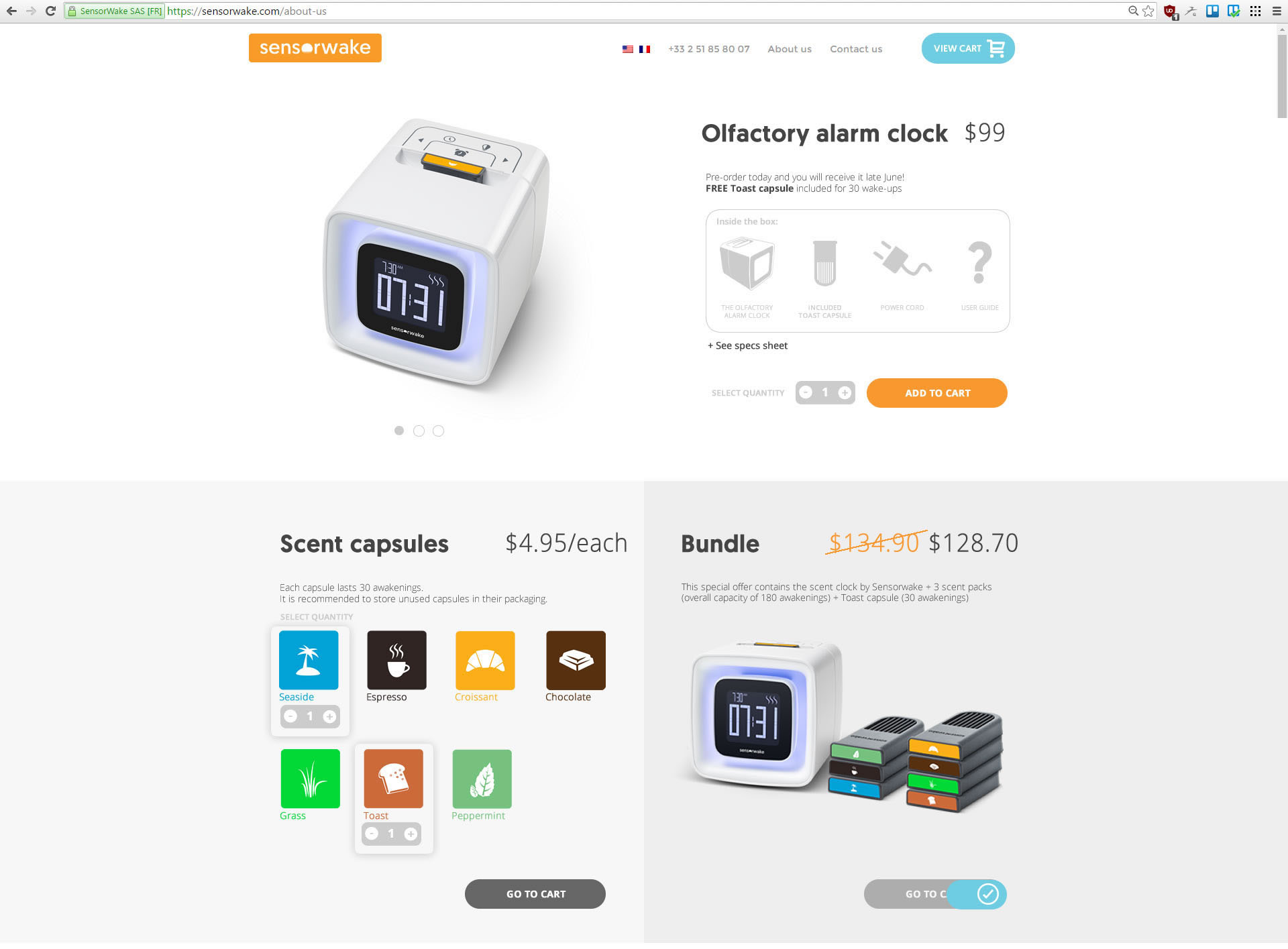 Checkout - As simple as possible. The checkout is divided into three sections, this design eliminates the need for scrolling on PC & tablet; on smartphones the UI re-arranges the three sections vertically.
E-mail receipt - The receipt is designed to be friendly, we say "hello ----" in order to create a more human connection. The important information that the user is looking for is laid out following a hierarchy of importance. It also displays perfectly on mobile platforms.